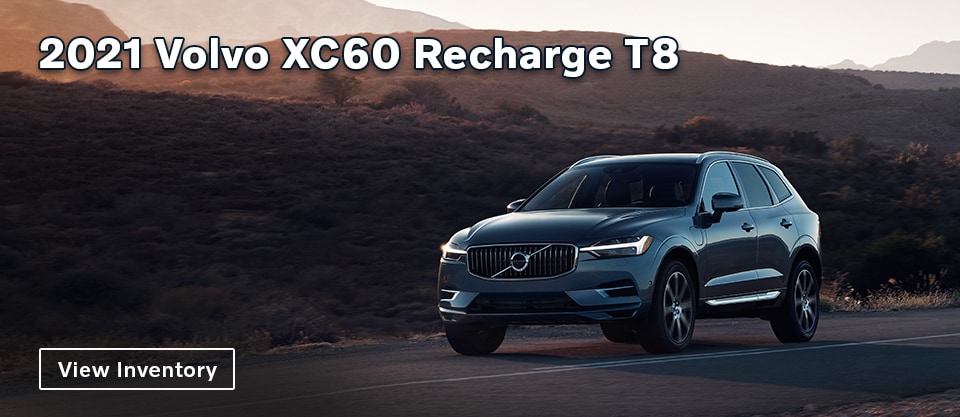 Discover a special loyalty offer for Volvo owners and lessees.
With the Volvo Loyalty Bonus*, if you currently own or lease a Volvo, or have owned or leased a Volvo within the past 6 months, receive up to a $1000 towards a lease and $1000 towards a purchase of a new 2021 Volvo S60 or 2021 XC60 .* That means you get a brand new Volvo, and a little extra cash. This offer is also available to eligible customers who currently own or lease a Saab vehicle. Contact Volvo Cars Orange County today to take advantage of your Loyalty Bonus!


*Owner Loyalty Bonus available only to Volvo Car or Saab Customers. Loyalty Bonus is $1000 towards the purchase of 2021 Volvos, or receive $500 toward the lease.  Customer eligibility requirements must be met for Loyalty Bonus offer. Please see retailer for details. Individuals who currently own/lease any model year Volvo or Saab vehicle or have owned/leased within the last 6 months are eligible. Offer valid from October 1st - October 31st 2021. Offer open only to legal U.S. residents who have a valid U.S. driver's license. Offer is not transferable.  $1000 Loyalty Bonus applicable to lease and purchase of new 2021 S60 and 2021 XC60 T5 and T6  Models. Cannot be combined with Conquest or  Volvo Lease Pull Ahead programs.  Vehicle purchases outside of the program dates will not be eligible for this offer. Offer cannot be used toward the payment of sales tax. This offer is subject to federal, state and local taxes. Offer cannot be combined with Conquest offer. Offer cannot be applied to lease or purchase of any other model year Volvo or vehicles purchased as used and/or Overseas Delivery (VCIC) program sales.
Claim Your Bonus Offer
Hours
Monday - Saturday

9:00 AM - 07:00 PM

Sunday

10:00 AM - 06:00 PM