Our Promises to You
With Service by Volvo, our mission at Volvo Cars Orange County is to make life less complicated for you and meet all your unique needs. To accomplish this, we offer the Lifetime Parts & Labor Warranty, Car Wash and Alternative Transportation.
Schedule Service
Peace of Mind For You & Your Car
When you have your car serviced at Volvo Cars Orange County, we make a pledge to you. Our promises simplify your life and guarantee an outstanding combination of quality, reassurance and expertise.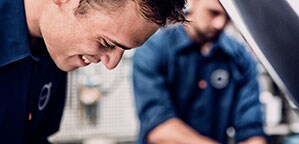 Diagnostics
We'll connect your Volvo to our computerized diagnostics system, perform a preliminary diagnosis – and provide a written estimate of what's needed.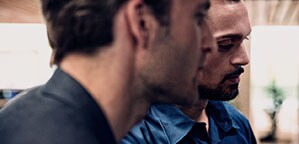 Software Updates
We're constantly improving the software for our cars. That means every time you come in for service, we'll make sure your vehicle's operating systems are up-to-date with the latest software.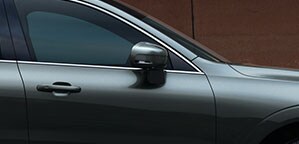 Car Wash
With the Volvo Service Promise, your car is not only serviced on the inside, it's also cleaned and cared for on the outside. In other words, you'll always get your vehicle back cleaner than when you left it.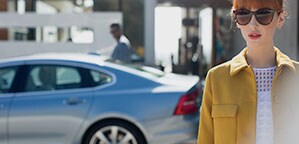 Alternative Transportation
If you need to leave your car with us for service, we'll get you where you need to go by providing alternative transportation. So you can live life uninterrupted.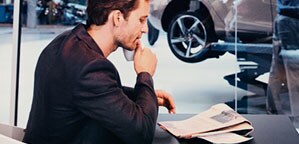 Lifetime Parts & Labor Warranty
This warranty will be covered at any authorized Volvo dealer in the U.S. during any service or maintenance visit. So you pay only once, knowing your car is always up to our highest standards.
Schedule Service
We'll make sure your Volvo continues to perform like a Volvo for as long as it sits proudly in your driveway.

The Privileges of Ownership
At Volvo, we're committed to providing an exceptional ownership experience for all our customers. That's why all Volvo models, sold new and registered in the U.S. by an authorized Volvo dealer, include Complimentary Factory Scheduled Maintenance. This covers the first three services (10,000 miles, 20,000 miles and 30,000 miles) at no charge.*
*3 years or up to 36,000 miles.
Schedule Service