HISTORY:
Volvo Cars Orange County was established in 1997.  We have worked for over 18 years to earn your trust.  The advantage of our time in business is the quality and integrity of the employees we attract and the loyalty we receive from those employees.  Some of our employees have been here for over 15 years.  We think we have customer service and satisfaction ingrained in every employee in every department.
LOCATION:
We are conveniently located in the Santa Ana AutoMall in Orange County, near Brea, Fullerton, Irvine, Huntington Beach, Newport Beach, Tustin, Yorba Linda, and Anaheim Hills but we are just a short drive from the Inland Empire, San Diego and LA Counties.  But, we are not limited geographically. We will ship your car anywhere in the U.S. and beyond.
FACILITY: 

To better serve you, Volvo Cars Orange County is building a brand new state of the art Dealership for 2017.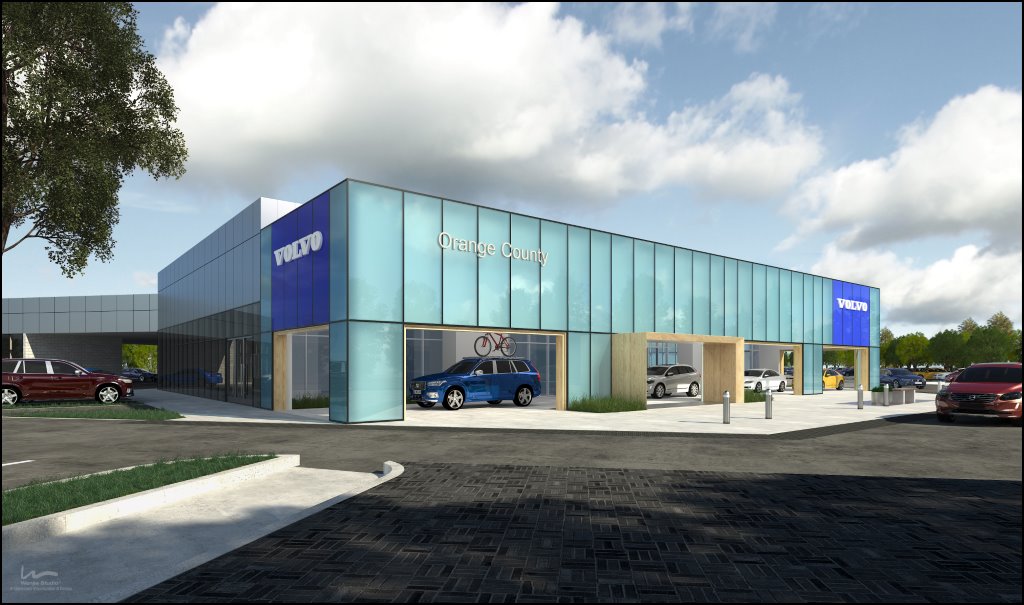 FAMILY OWNED AND OPERATED:
Volvo Cars Orange County has been family owned and operated from day one.  We are not a publicly traded company or owned by a large retail group.  We answer to you, our customer, and not an out of state corporate office.  Don't get us wrong, we are not so small we can't be competitive.  We do own other dealerships in LA and Orange County and will compete with any other dealership, regardless of size or ownership status.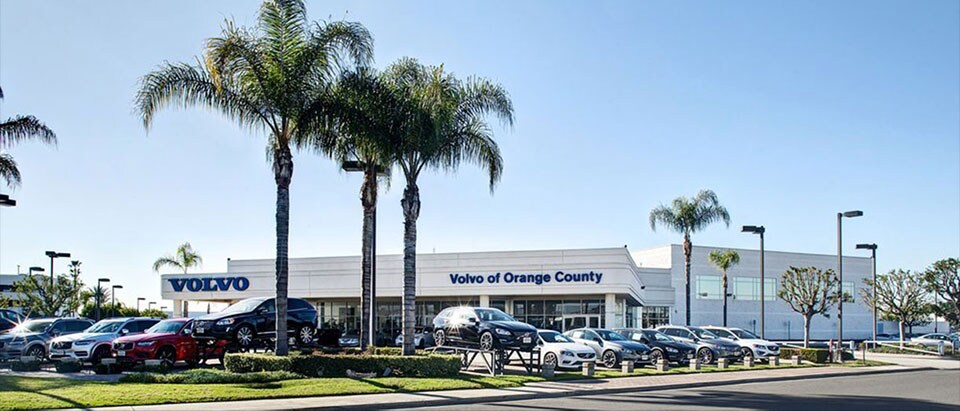 VOLVO CARS OC BENEFITS PACKAGE:
Complimentary Car Washes
Complimentary Service Loaners with Appt
Complimentary Full Tank of Gas and Full Detail at Time of Sale
Complimentary WI-FI Store Visit
Complimentary Shuttle Services while Vehicle in Service
Complimentary Parking up to 7 Days & Shuttle to John Wayne Airport for your own out of town trips
Family Owned & Operated since 1997
Polestar Performance Certified Dealer
We Speak Volvo
VOLVO CERTIFIED EXPERTS TO ASSIST YOU: 
Our employees have to meet strict Volvo standards.  They are trained and certified by Volvo after hours of schooling and testing.  Investing the time to train our employees allows us to retain better, experienced employees to serve you.  We know that we have over 100 years of experience in each of our Sales, Service, and Parts departments here.

NEW VOLVOS AVAILABLE: 
Can't find the Volvo you really want?  Try us for that "impossible to get" Volvo that other dealers say doesn't exist. We always try to stock all the hot Volvo models for you to choose and in most cases, we have what you want right on the lot.  However, with all the models, options and color choices available, sometimes we have to go the extra mile for you.  Our 18 years in business has allowed us to network and share inventory with other dealerships all over the US. This literally gives you a choice of 1000 of new Volvos.