The 2018 Volvo S60
A RANGE OF PERSONALITIES
With a wide range of innovative, powerful and comfort features, there's an S60 to fit your lifestyle.
At Volvo Cars Orange County we have a great selection of
Volvo S60 Inventory and Volvo experts on hand to assist you throughout your entire purchase experience.
THE S60 R-DESIGN
Powerful and playful Sleek design meets thrilling performance for true driving pleasure in the S60 R-Design.
THRILL YOUR SENSES
Pinnacle of performance
If you're a driver in Orange County who loves a powerful ride combined with innovative design, the S60 R-Design is for you. While you're on the roads of Santa Ana, Anaheim, Irvine, and beyond, the S60 R-Design creates an in-command driving experience like no other - with a sport-tuned chassis that has been lowered and stiffened for enhanced cornering, paddle shifters, high performance and responsive handling. Even during the longest journeys, Southern California drivers enjoy legendary Volvo comfort with our fine leather seats and leather-clad steering wheel. And with All-Wheel Drive, the S60 R-Design is ready for any kind of weather - and gives you extra confidence and control.
Setting the standard
The S60 R-Design comes fully equipped with a wide range of standard tech features, including Adaptive Cruise Control for the ultimate in safety and convenience. Harman Kardon® brings you a superior audio experience. Sensus Navigation provides intuitive guidance. Dual Xenon Headlights feature cornering lights for a big boost to your vision driving around curves in the road at night. And five-spoke 19-inch alloy wheels add the finishing touch.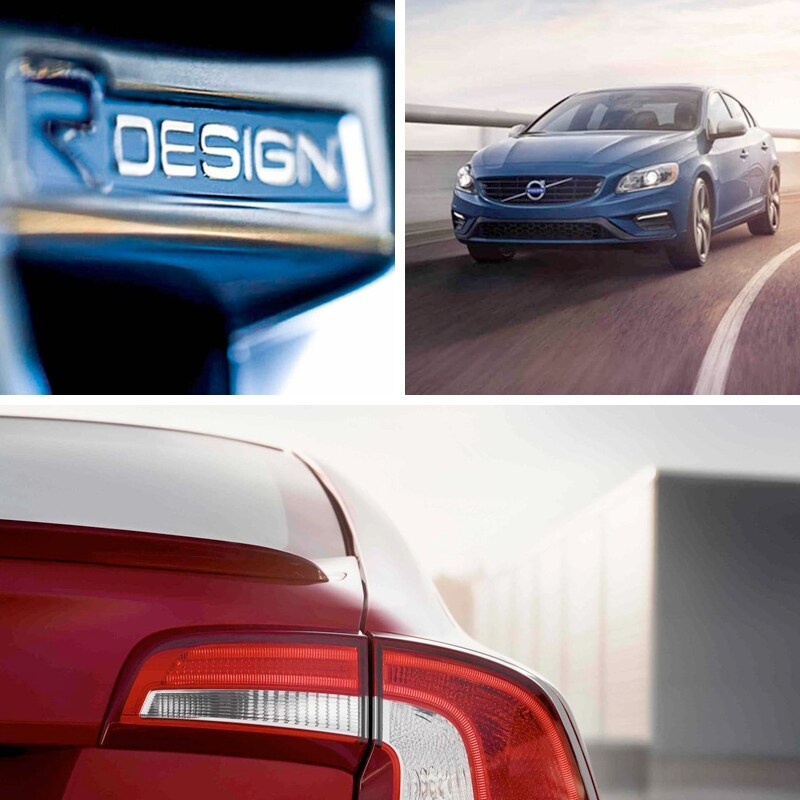 THE S60 CROSS COUNTRY
Luxury with thrills. Pure luxury with an adventurous spirit, the S60 Cross Country integrates style with capability.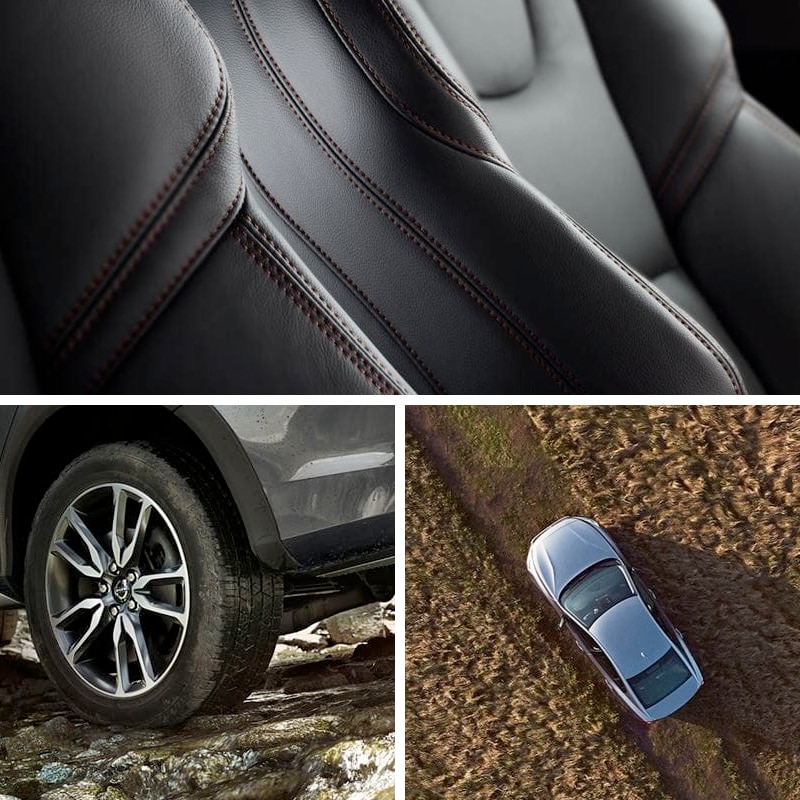 ANY ROAD, ANY WEATHER
Rugged looks, daring attitude
The Volvo S60 Cross Country boasts a unique mixture of style and tough capability to give you the confidence to push the limits – regardless of weather or destination. Black fender extensions and scuff plates showcase its all-road capability. And sculpted sports seats keep you firmly in place through all the twists and turns in the road.
Handles rough rides
Standard on the S60 Cross Country, Hill Descent Control (HDC) offers a smooth and controlled hill descent on steep, rough and slippery roads. You're in command since you control the speed with the accelerator when HDC is activated. This powerful feature utilizes the car's brakes and engine torque to crawl in low gear on steep downhill slopes – even in reverse.
THE S60 AWD DYNAMIC
The sporty S60 Dynamic exudes attitude with its powerfully bold exterior and fully equipped interior.
STYLE WITH SPIRIT
Made to surprise and delight
If you're the type of driver who loves a sporty look and an energetic ride, the S60 Dynamic was designed just for you. With a bold exterior featuring stylish 18" alloy wheels, a power glass moonroof, leather sport seats and a host of other great standard features at an outstanding value, you'll enjoy driving this self-confident Volvo sedan. Plus, you'll take advantage of more standard luxury features than a BMW 320i, including the leather seats and Adaptive Dual Xenon headlights.
Follows your lead
Corner Traction Control improves the handling of your S60 Dynamic. It uses Torque Vectoring to redistribute torque to the outer wheel to help "steer" or "pivot" your car around a turn. It also helps you avoid understeer by applying just the right amount of power and brake force to the inner and the outer wheels as you accelerate out of a tight corner. This is especially handy if you're driving through canyons or mountainous regions.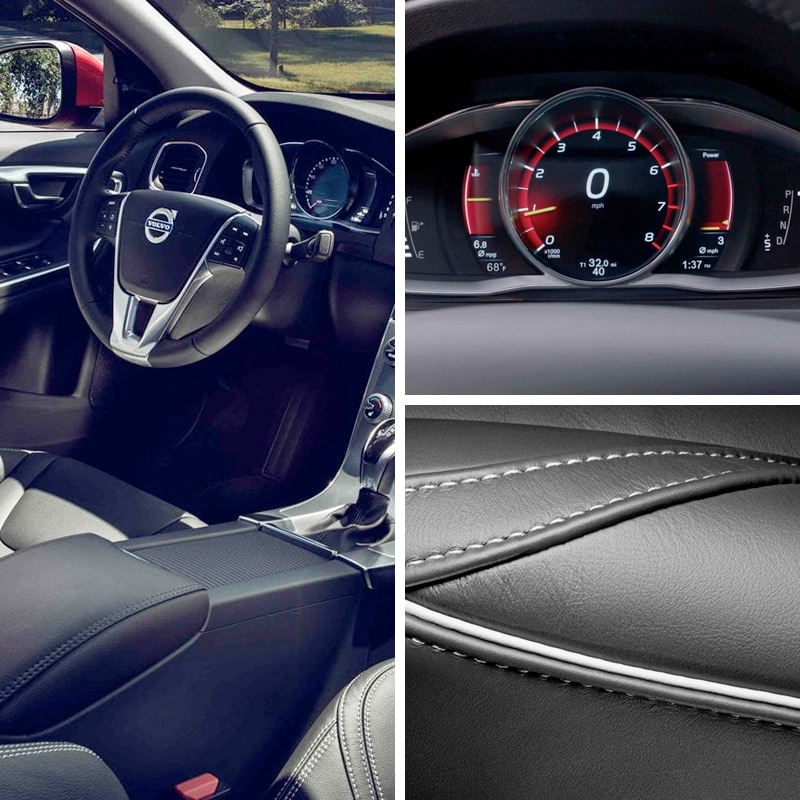 THE S60 INSCRIPTION
Spacious and splendid. The S60 Inscription provides high levels of refinement with a focus on craftsmanship, comfort and elegance.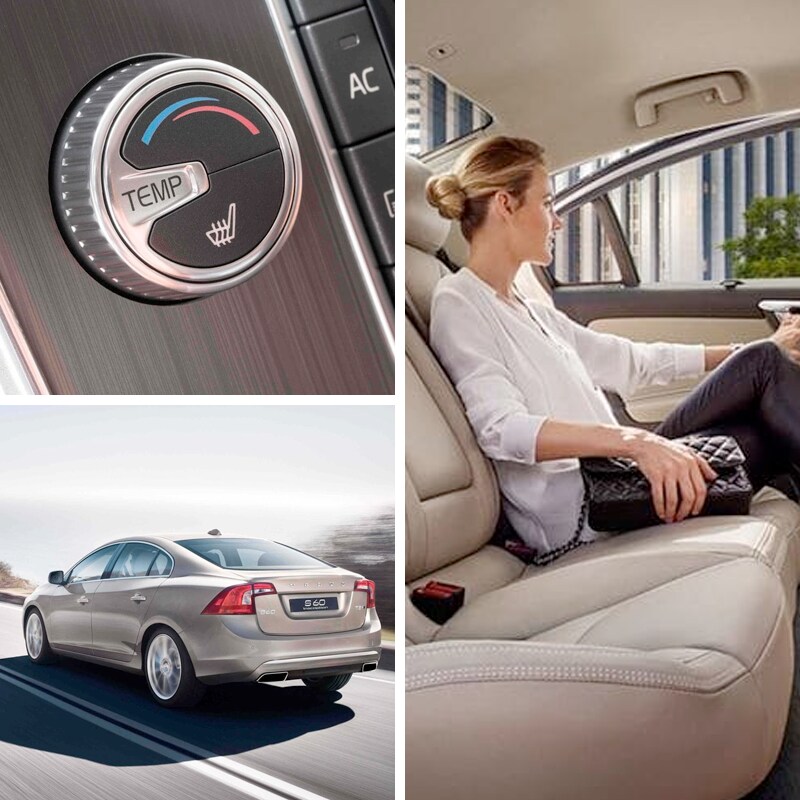 GIVES YOU SPACE
Elegant form follows function
The S60 Inscription elevates the luxury experience of the sport sedan to a new level. It features a more spacious interior enriched with unique characteristics like fine leather seats, accent lighting, genuine walnut inlays, protective sunshades and the most rear seat legroom of any car in its class. In fact, you'll enjoy more standard luxury features than a BMW 330i, including the leather seats and power moonroof.
Confidence in any weather
With All-Wheel Drive, the S60 Inscription is ready for any kind of weather – and gives you extra confidence and control. The Instant TractionTM function provides the best possible grip in all situations – whether the roads are wet, slippery or completely dry. That means when a tire loses traction, power is reduced to that wheel and instantly transferred to the more sure-footed wheels.