With Style, Luxury, and Quality, the Volvo XC90 Tops Similar Three-Row SUVs in Side-By-Side Comparison
At Volvo Cars Orange County, we know that drivers in Newport Beach and Fullerton have options to consider and choices to make when shopping around for a new, three-row SUV that can accommodate a family. But at our Santa Ana dealership, we pride ourselves on providing our customers with one of the best choices around - the Volvo XC90.
The largest model in the Volvo lineup of vehicles, the new Volvo XC90 has a lot to offer. It's a highly customizable SUV that comes in multiple trim options, several powertrain options, and even two seating configuration options. There's something to please every Anaheim Hills and Irvine driver in the XC90 collection, and we can introduce you today.
But if you're still concerned that another luxury brand SUV with three rows might be a better option, we've got the research and the inside scoop you need to make the right decision. Here, you'll find some comparison data, looking at our XC90 against several similarly sized models. Read on and you'll discover a variety of key areas where the Volvo outshines the competition.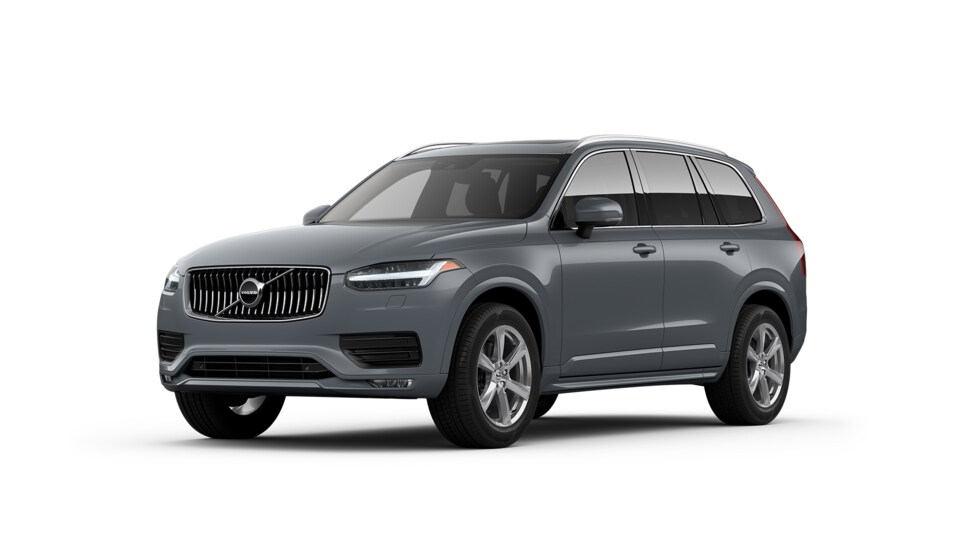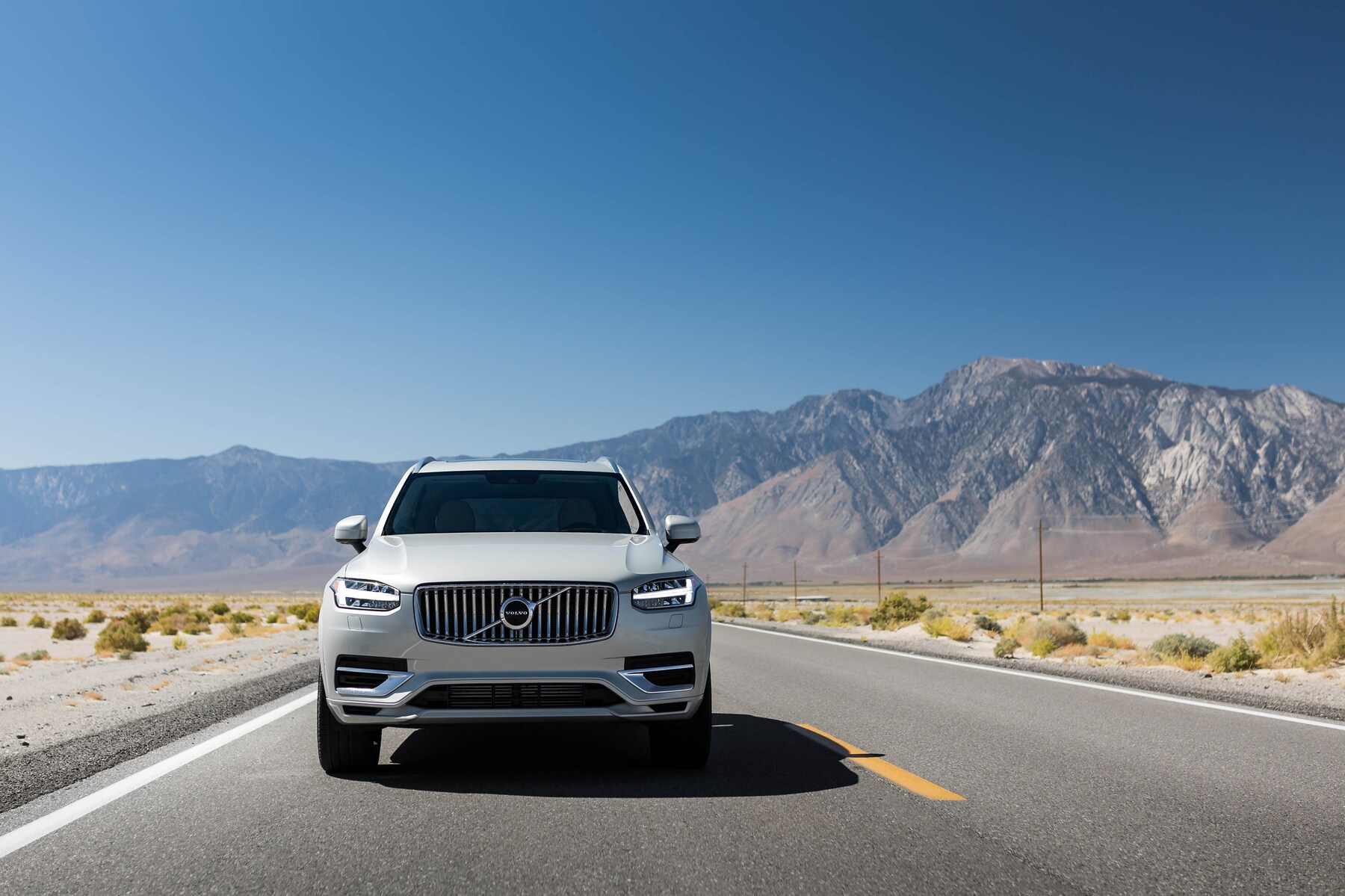 Volvo XC90 vs. BMW X5
Safety Features
Since its initial debut, generations of drivers have trusted the Volvo brand to supply vehicles that are safe and that provide the latest safety features. The Volvo XC90 continues this tradition, with a long list of advanced safety technologies that come standard on every trim. Next to the BMW X5, it offers more of these safety features standard, including sough-after amenities such as adaptive cruise control and rear automatic emergency braking.
Interior Comfort and Space
Whether you're sitting in the front seat of the Volvo XC90, or all the way back in the third row, you'll find greater levels of comfort and space to stretch out in than in the BMW X5. While overall the BMW X5 actually measures a little longer than our Volvo, the XC90 maximizes its interior dimensions better, with more legroom available to keep everyone happy.
Hybrid Power and Efficiency
Love the style and luxury quality of the Volvo XC90, but prefer your high-end SUV to come with the groundbreaking performance and fuel efficiency of a hybrid? You're in luck because this model has an incredible plug-in hybrid option called the Volvo XC90 Recharge. It produces a nice 400 horsepower, has 472 pound-feet of torque, and can get up to 27 mpg combined in gas-powered driving, or 55 mpge in combined hybrid gas / electric driving.
Comparatively, while the BMW X5 also offers a plug-in hybrid powertrain option, it pales next to the Volvo Recharge system. The X5 produces just 335 horsepower and 331 pound-feet of torque, and its EPA rating is only 20 mpg in combined gas driving, with 50 mpge in combined hybrid performance. Plus, the Volvo XC90 also has a greater range, which means fewer stops at the gas station for you compared to the BMW X5.
Volvo XC90 vs. Lexus RX 350L
Luxury Features
The list of luxurious touches that come standard in the Volvo XC90 is long. It includes such popular amenities as a panoramic sunroof, hands-free capability for the power liftgate, heated seats, wireless device charging, and four-zone auto climate control. Comparatively, the Lexus RX 350L has a much shorter list of high-end features. To get any of the amenities listed above, you'll have to move up in trim levels and spend more money.
Cargo Space
From grocery store runs in Huntington Beach, to games of golf with your friends in Orange County, the Volvo XC90 has more room for your stuff in its cargo hold than the Lexus. Where the RX 350L accommodates just 7.5 cubic feet of cargo space, the XC90 has 15.8 cubic feet behind its third row, with up to 41.8 cubic feet by folding the third row, and up to 85.7 max with both rows down.
Backseat Comfort
Once again, the Volvo XC90 also offers a more spacious and comfortable interior than the competition. In the case of the Lexus RX 350L, you can look forward to more legroom and space in both the second and third row in the Volvo SUV.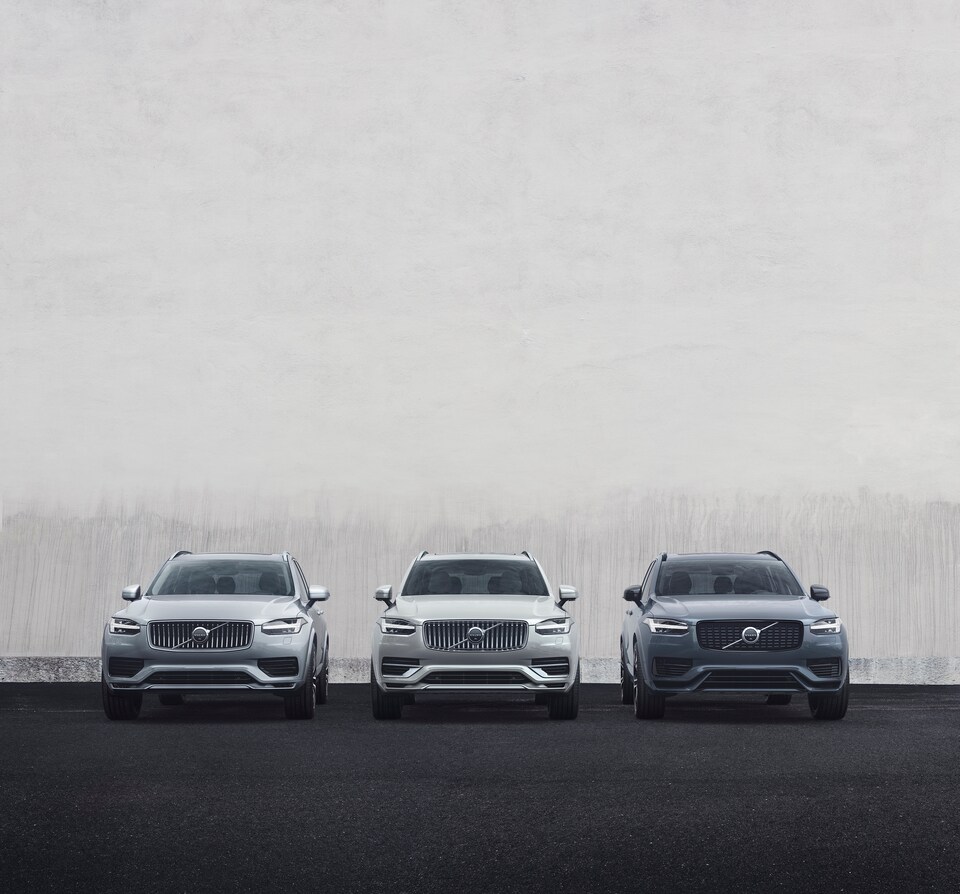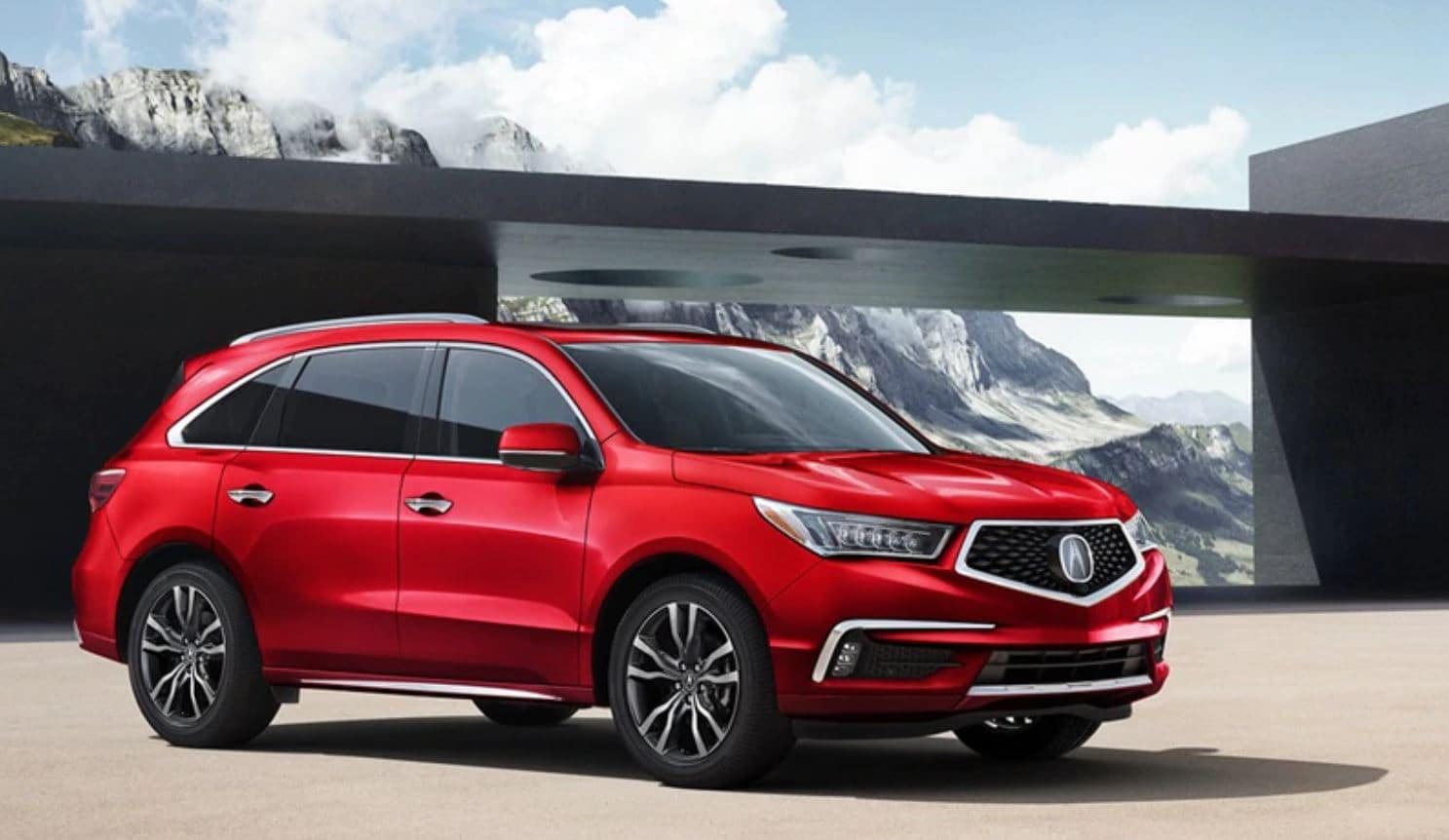 Volvo XC90 vs. INFINITI QX60
Power, Performance and Configuration
The Volvo XC90 has three great engine options available, while the INFINITI QX60 has just one. Not only that, but the three engines in the Volvo offer more power than the QX60. Plus, the Volvo has its impressive, range-topping Recharge plug-in hybrid as a great alternative, while the INFINITI SUV doesn't have a hybrid option.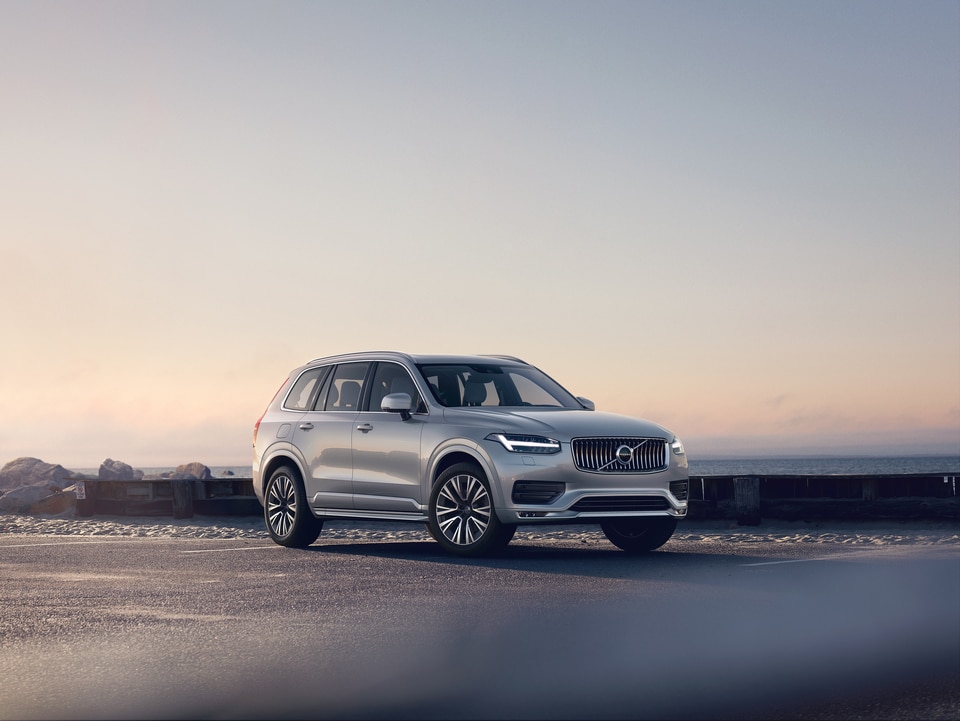 Seating Configurations and Interior Space
The Volvo XC90 offers drivers the option of either a three-row style with six seats, or a three-row design with seating for seven. However, with the INFINITI QX60, there are no personalization options for the interior. All models have seats for seven, with no other options available.
Standard Safety Features and Advanced Driver's Aids
As always, the Volvo craftsmanship and attention to detail when it comes to safety engineering shines bright when it comes to the XC90. Our SUV provides drivers with more standard safety features than the competing QX60, with highlights including a lane keeping system and adaptive cruise control, neither of which are standard on the INFINITI model.
Meet the Latest Volvo XC90 SUVs in Santa Ana
Discover what makes the Volvo XC90 a winner with a test drive of your own. We invite you to contact us or stop by for a visit and let us set you up behind the wheel of this SUV soon. Experience everything that sets Volvo craftsmanship apart from the competition and find the vehicle you've been dreaming about, in Santa Ana.
Contact Us Today
* Indicates a required field
Hours
Monday

9:00 AM - 07:00 PM

Tuesday

9:00 AM - 07:00 PM

Wednesday

9:00 AM - 07:00 PM

Thursday

9:00 AM - 07:00 PM

Friday

9:00 AM - 07:00 PM

Saturday

9:00 AM - 06:00 PM

Sunday

10:00 AM - 06:00 PM